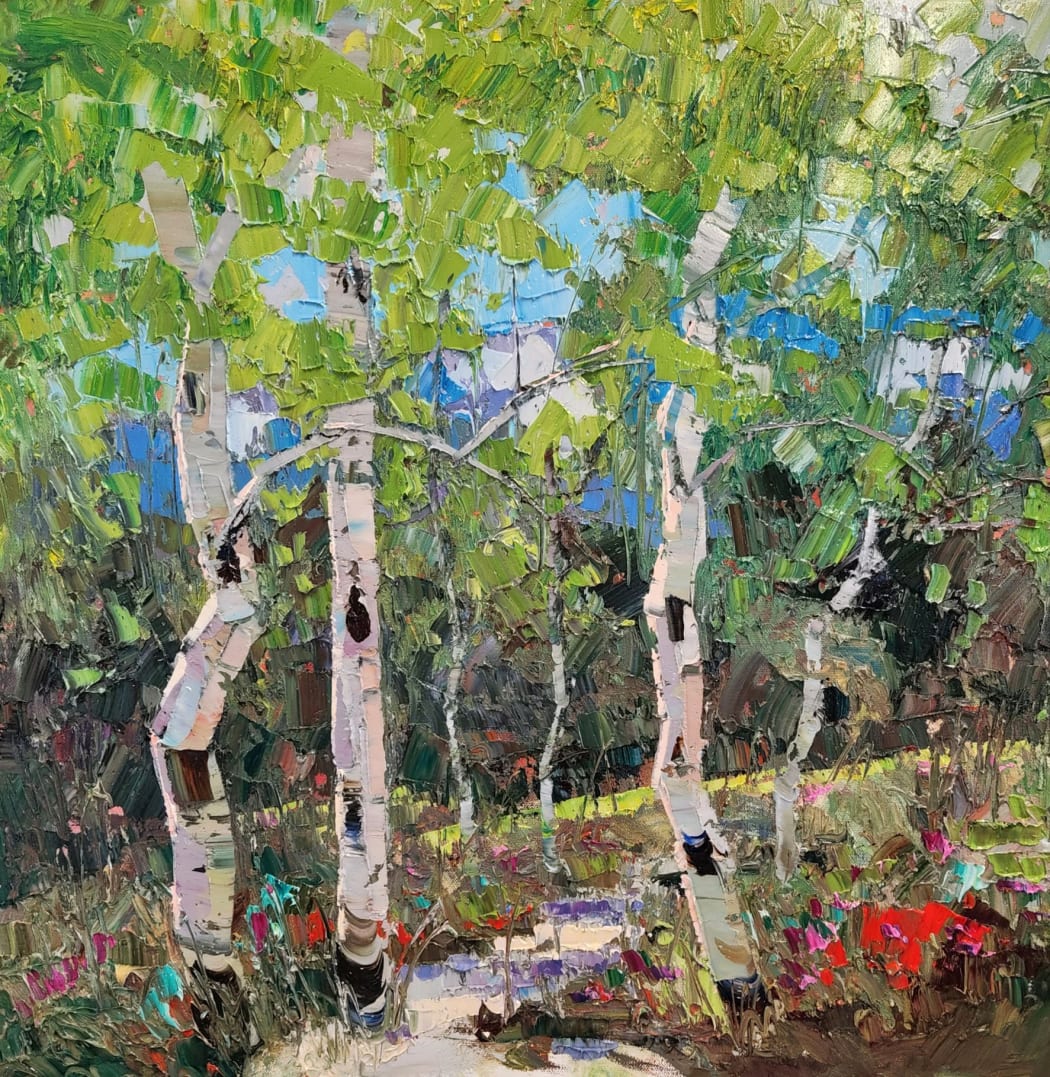 Troy Collins' solo show kicks off tomorrow at the gallery and we couldn't be more excited. The Montana impressionist, who just recently was asked to be on the Montana Art Council, has created a beautiful selection for the show. Painting with abandon and freedom, Troy seemingly has the world captured and eagerly waiting to become one of his beautifully-crafted works of art. As unabashed and free-spirited as a seasoned impressionist can hope to become, Collins has truly grasped his creative genius and has applied that inspiration to canvas. In doing so, he has produced many of his greatest works to date.
Troy's style of painting, which focuses on both vibrant color and the effect that light and shadow have on his subject, have truly graced each of his pieces in profound and delightful ways. His passion and ability to pour his whole being into his own has allowed him creative license to produce a visual experience that is undeniable as it captures each viewer's soul and allows them to connect with the colors, texture, and design elements in an intimate way, which is completely unique and unforgettable. Blending impressionism and expressionism is a spiritual process for the artist. "I pour my heart into each composition as a celebration of the miracle of creation," says Collins.
Working mainly with a palette knife, Collins often paints images from memory sometimes composing a scene based on the best elements from reference photos that he takes. He prefers aspen trees he says because, "the characters of aspens are so different. They're like people. They have unique character. I have never seen two aspen that look alike...they are like snow-flakes."
Please join us this Friday from 5- 8 PM at A. Banks Gallery for opening night. The show will continue to hang through most of the month of June. Please contact us with questions or for an online viewing.